Hi all, it's that time again to select the four from this list that we'd like to read in the faaaaar future. Here's what I'm thinking, as always suggestions are welcome. Source for descriptions: Amazon.com.
Underwater Welder by Jeff Lemire
Pressure. As an underwater welder on an oilrig off the coast of Nova Scotia, Jack Joseph is used to the immense pressures of deep-sea work. Nothing, however, could prepare him for the pressures of impending fatherhood. As Jack dives deeper and deeper, he seems to pull further and further away from his young wife and their unborn son. But then, something happens deep on the ocean floor. Jack has a strange and mind-bending encounter that will change the course of his life forever! Equal parts blue-collar character study and mind-bending science fiction epic, The Underwater Welder explores fathers and sons, birth and death, memory and truth, and the treasures we all bury deep down inside.
Wizzywig by Ed Piskor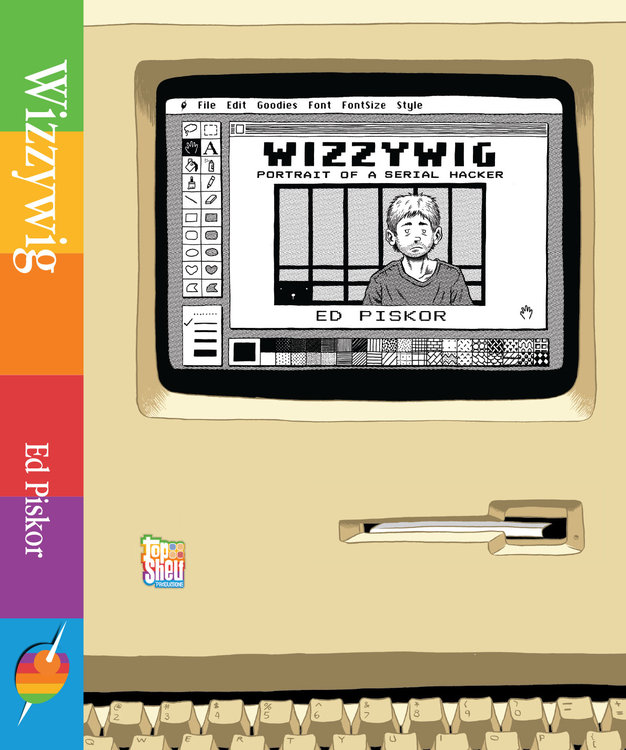 They say "What You See Is What You Get"... but Kevin "Boingthump" Phenicle could always see more than most people. In the world of phone phreaks, hackers, and scammers, he's a legend. His exploits are hotly debated: could he really get free long-distance calls by whistling into a pay phone? Did his video-game piracy scheme accidentally trigger the first computer virus? And did he really dodge the FBI by using their own wiretapping software against them? Is he even a real person? And if he's ever caught, what would happen to a geek like him in federal prison? Inspired by the incredible stories of real-life hackers, Wizzygig is the thrilling tale of a master manipulator - his journey from precocious child scammer to federally-wanted fugitive, and beyond. In a world transformed by social networks and data leaks, Ed Piskor's debut graphic novel reminds us how much power can rest in the hands of an audacious kid with a keyboard.
Kick-Ass vols. 1 & 2 by Mark Millar
Have you ever wanted to be a super hero? Dreamed of donning a mask and just heading outside to some kick-ass? Well, this is the book for you - the comic that starts where other super-hero books draw the line. Kick-Ass is realistic super heroes taken to the next level. Miss out and you're an idiot!
Funhome: A Family Tragicomic by Alison Bechdel
In this groundbreaking, bestselling graphic memoir, Alison Bechdel charts her fraught relationship with her late father. In her hands, personal history becomes a work of amazing subtlety and power, written with controlled force and enlivened with humor, rich literary allusion, and heartbreaking detail.

Distant and exacting, Bruce Bechdel was an English teacher and director of the town funeral home, which Alison and her family referred to as the "Fun Home." It was not until college that Alison, who had recently come out as a lesbian, discovered that her father was also gay. A few weeks after this revelation, he was dead, leaving a legacy of mystery for his daughter to resolve.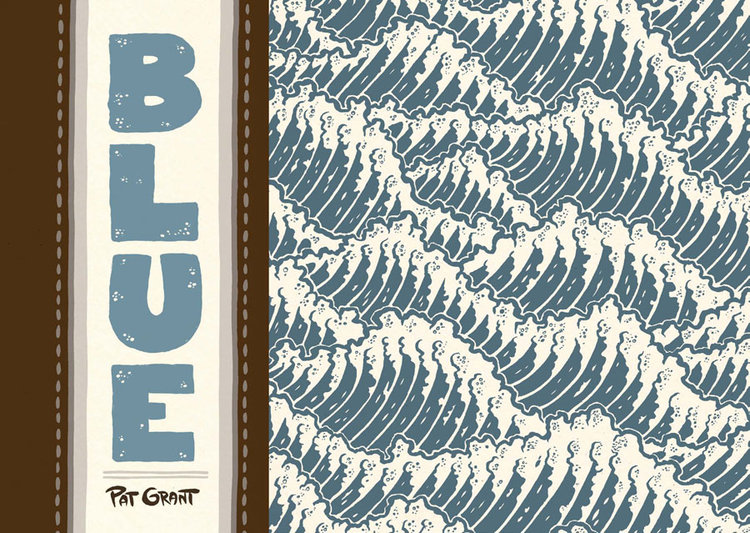 Blue by Pat Grant
Part autobiography, part science fiction, Blue is the story of three spotty teenagers who skip school to go surfing, only to end up investigating rumors of a dead body in their beach town.
Green River Killer by Jeff Jensen
Throughout the 1980s, the highest priority of Seattle-area police was the apprehension of the Green River Killer, the man responsible for the murders of dozens of women. But in 1990, with the body count number
ing at least forty-eight, the case was put in the hands of a single detective, Tom Jensen. After twenty years, when the killer was finally captured with the help of DNA technology, Jensen and fellow detectives spent 188 days interviewing Gary Leon Ridgway in an effort to learn his most closely held secrets-an epic confrontation with evil that proved as disturbing and surreal as can be imagined. Written by Jensen's own son, acclaimed entertainment journalist Jeff Jensen,

Green River Killer: A True Detective Story

presents the ultimate insider's account of America's most prolific serial killer.
Saga vol. 1 by Brian K Vaughan
When two soldiers from opposite sides of a never-ending galactic war fall in love, they risk everything to bring a fragile new life into a dangerous old universe. From New York Times bestselling writer Brian K. Vaughan (Y: The Last Man, Ex Machina) and critically acclaimed artist Fiona Staples (Mystery Society, North 40), Saga is the sweeping tale of one young family fighting to find their place in the worlds. Fantasy and science fiction are wed like never before in this sexy, subversive drama for adults. This specially priced volume collects the first six issues of the smash-hit series The Onion A.V. Club calls "the emotional epic Hollywood wishes it could make."
The Hypo by Noah Van Sciver
The debut graphic novel from (Denver-based) Noah Van Sciver follows the twentysomething Abraham Lincoln as he loses everything, long before becoming our most beloved president. Lincoln is a rising Whig in the state's legislature as he arrives in Springfield, IL to practice law. With all of his possessions under his arms in two saddlebags, he is quickly given a place to stay by a womanizing young bachelor who becomes his friend and close confidant. Lincoln builds a life and begins friendships with the town's top lawyers and politicians. He attends elegant dances and meets an independent-minded young woman from a high-society Kentucky family, and after a brisk courtship, becomes engaged. But, as time passes and uncertainty creeps in, young Lincoln is forced to battle a dark cloud of depression brought on by a chain of defeats and failures culminating into a nervous breakdown that threatens his life and sanity. This cloud of dark depression Lincoln calls "The Hypo." Dense crosshatching and an attention to detail help bring together this completely original telling of a man driven by an irrepressible desire to pull himself up by his bootstraps, overcome all obstacles, and become the person he strives to be. All the while, unknowingly laying the foundation of character he would use as one of America's greatest presidents.